July 20th, 2018: The love affair between Kebabs and India goes back centuries in time! These delectable treats trace their origin back to the Turkish kitchens and have an interesting tale to tell. Brought to India by the invading Afghans over a thousand years ago and refined by the Mughals and the Nawabs, the Kebab has evolved into the delicacy that we know today. Authentic kebab recipes though call for a complex balance of ingredients and laborious cooking processes, that most working professionals today find hard to try.
But what if you could have perfectly spiced and the most succulent Kebabs in a matter of minutes, just like your fries??  Sumeru frozen foods has for the first time launched a range of four most loved kebabs not only for meat lovers, but also vegetarians. Inspired from recipes that were once closely guarded secrets of the royal kitchens of India, these signature Kebabs curated by Sumeru's Brand Ambassador and Master Chef Judge Chef Ajay Chopra, promise to be the perfect conversation starter for any party, occasion or meal.
From the tender and juicy Chicken Seekh Kebab and the Mutton Nawabi Mince for meat lovers to the quintessential favourite of vegetarians, the Veg Hara Bhara Kebab and the Veg Nawabi Kebab, Sumeru's new range caters to all kebab lovers. These kebabs are available across retail outlets, in packs of 200, 240 and 250 gms. They are priced at an affordable Rs 125/- to Rs 199/-.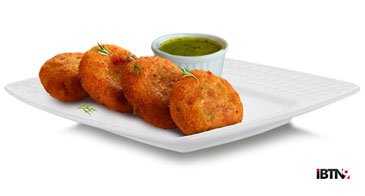 Mr. Mithun Appaiah, CEO, Sumeru Frozen Foods says: "Most consumers think frozen food is snacks that are convenient and high on taste, but perceived to be unhealthy, which is untrue. We are trying to break this myth by launching products that both taste good and are nutritious. We use an advanced IQF technology to lock nutrition and preserve the natural taste and texture of products.  The launch of our kebab range is also in continuation with our strategy to launch superior products customised to the Indian palette."
Talking about the newly launched Kebabs, Chef Ajay Chopra explains, "The Chicken Seekh Kebab is marinated in Sumeru's secret recipe and grilled to perfection on skewers to bring out the natural flavour and texture of authentic Seekh Kebabs that were once served to the royal families. The mutton Nawabi Kebab is a mutton mince blended with secret spices and lentils and will elevate one's culinary experience and is a pure Nawabi treat! The veggie variations are equally delectable and include Veg Nawabi Kebab, a pure Deccani delicacy that was once the pride of and joy of the Dastarkhwan of the royals of Hyderabad. The vegetarian Hara Bhara Kebab is packed with the goodness of spinach and is crispy outside, yet juicy from inside. All the kebabs are made of fresh ingredients and have no preservatives, colour or artificial flavouring."