One wish I had when I was a child and has stayed with me till today is to never age, literally.
We look our best in the late 20's and there is no denying to it, but come 30-ish, as much as we wish not to happen, our skin starts to change- more precisely, age. Fine lines, age spots, wrinkles, sagging what not can happen when you age, though these cannot be ignored forever but if you start taking care of yourself and your skin at the right time, all of that can be delayed and controlled.
Even if you have already crossed that age mark, remember, it is never too late.
From drugstore to high-end, here is a list of best anti-aging creams:
1. La Roche-Posay Redermic C Daily Sensitive Anti-Aging Fill-In Care
La Roche Posay is one of the few brands that everyone loves as it suits and shows results to every single person who uses it. This particular cream enriched with vitamin C that is known to be a great anti-oxidant and help maintain youthful skin. The hyaluronic acid binds and holds moisture in the skin improving its texture and keeping the skin healthy from within in a long term. The best part is it is paraben and fragrance free. This is one of the best anti-aging creams out there.
2. ROC Pro Correct Anti-Wrinkle Rejuvenating Concentrate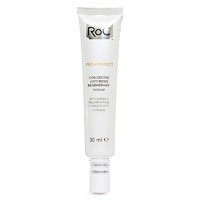 Retinol or vitamin A is universally believed to be a game changer in skincare revolution, its property to boost cell renewal and resurface the skin is what makes it popular. This RoC concentrate is enriched with retinol and hyaluronic acid to keeps the skin hydrated as well.
Made with certified organic 99% natural ingredients, this concentrated serum helps fight the first signs of aging and enhances the skin keeping it smoother and healthier.
Another natural brand. Made with special ingredients like Sanjeevani infusion, which is known for its rejuvenating properties and sweet almond and other potent ingredients, this is one of the creams that I will highly recommend to all age groups, especially the 35+ish beauties.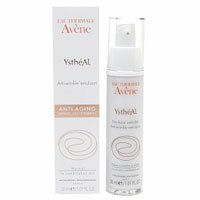 Best suited to the sensitive skin, the Ystheal creams targets to prevent and correct photo-aging. In long term use, this makes the skin soft and supple and keeps it radiant.
6. Estee Lauder Advanced Night Repair Synchronized Recovery Complex II
Free from silicone, paraben and alcohol this serum is enriched with hyaluronic, caffine and many other anti-oxidants and vitamins. With regular use you will see reduced lines, dullness and it will give your skin a youthful.
7. Olay Total Effects 7-In-1
Olay has come out with various 7-In-1 Anti-aging creams and serum for various skin types including night cream that are enriched with potent ingredients such as Vitamin C and E which are powerful antioxidants that help keep skin youthful, plump and supple. Olay Total Effects Anti-Aging Cream fights fine lines, wrinkles, dullness, minimizes the appearance of pores etc.
It is a cream that is like a overnight mask enriched with powerful active ingredients like LHA and Pro-Xylane that exfoliates the dead skin cells, revealing new and younger skin, thus reducing fine lines, spots, wrinkles etc. It also increases cell renewal that helps in maintaining firm and supple skin.
Made with eco certified ingredients, free of mineral oil, parabens and animal ingredients, it reduces age spots, dullness and brings back plumpness back to the skin.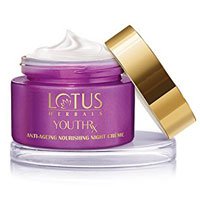 Enriched with ginseng, which is a strong anti-aging component and oils like vitamin E which is anti-oxidant, this is a budget friendly anti-aging cream available in the market that is very hydrating. Best suited for dry skin beauties.
Disclaimer: IBTN9.com or any of its writers does not endorse nor guarantees quality of any of the above mentioned products. The article is based on real consumer reviews.