Kolkata's own North Indian restaurant chain Sanjha Chulha completed 15 glorious years of service and outstanding hospitality serving the City of Joy with its delicious and healthy cuisine.
The chain is jointly owned by partners Asif Ahmed and Anup Mehrotra and the first outlet was opened at E.M Bypass 10th October, 2002. Sanjha Chulha is pocket friendly with comfort food served in a fine-dining atmosphere.
To celebrate the occassion, actress Sayani Dutta, director Satrajit Sen, singer Lagnajita Chakraborty and music composer Indrajit Dey (Indro) from the upcoming film "Michael" were present to launch the "Special 15"- a menu featuring 15 popular dishes commemorating 15 years of Sanjha Chulha.
When asked upon how they feel about completing 15 years of the journey of Sanjha Chulha, joint owners Asif Ahmed and Anup Mehrotra said, "We feel very proud that our brainchild has come so far. We have put lots of hard work and effort to this and it was a phenomenal journey.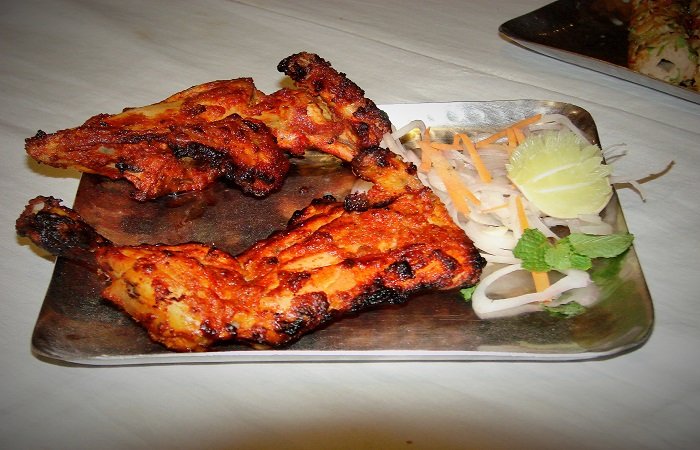 "We thank the people of Kolkata, our patrons, friends, family and well-wishers who have stood by us and supported us throughout," they added.
On this occasion, Executive Chefs Md. Shamshuddin and Md. Maqsood said, "Our North Indian cuisine remains the top favourite. From the starters to the main course to the dessert, our classical dishes have never failed us. We keep our recipes close to our hearts but the secret ingredient is always love," they smiled.
"The 'Special 15' menu includes old favourites of Sanjha Chulha which the customers can enjoy at very pocket friendly prices. The chain has gained its popularity with these dishes and thererfore we want our patrons to enjoy these dishes at special prices," said Mr. Anup Mehrotra.
Text by: Subhraroop Saha
Pictures by: Mainak Debnath