Super Shakti Jamuria Plant to Roll Out 1.1 Mioton Steel by the Year End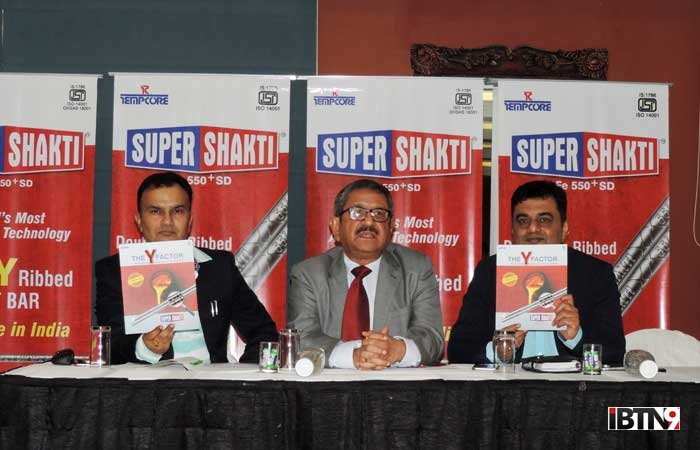 Kolkata, July 5: At a time when earthquakes, longevity and resistance to corrosion are the most talked about subjects in the construction world, Super Smelters Limited is proud to present its brand Super Shakti TMT Rebar that provides a solution to all this issues thanks to the world class technology that backs its production.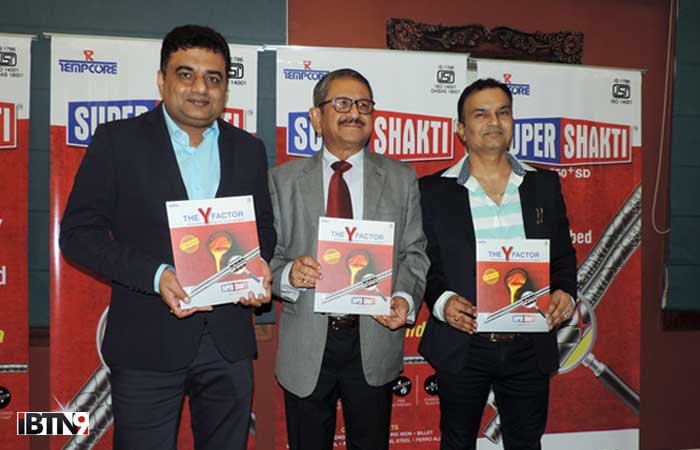 Super Shakti is one of the leading manufacturers of Fe550+SD TMT Bar which is scientifically designed with latest European Technology Durable Transverse "Y" ribs. This makes the bar fine and earthquake resistant, provides more strength to the foundation. The cooling line has been specially designed with TEMPCORE (QST) treatment from Belgium to obtain special property of Tempcore Quality. This makes the surface strong and hard while keeping the core soft making the bars more malleable and ductile at the same time.
The company established in 1995 has already made an investment in excess of Rs 2000 crores and has already embarked to make investment in excess of Rs 1600 crores taking its production capacity from its current state of 85 Miotons per year to 1.1 MT per year. The Plant in Jamuria, West Bengal, has 53MW Capacity power Plant under one roof with own railway Sliding for hassle free logistics service.
Talking about the plant, Vice President Corporate affairs Mr. Gopal Krishna Saran said "We have generated employment to over 1100 people directly and more than 2000 people indirectly. With the sector seeing a year on growth of at least 15% conservatively we shall see a boom in this sector over the next few years".
The current market of TMT bars sees a consumption of 2.5 Mioton in Channel Sale and 1.5MT in Project Sale. Super Shakti now striving to achieve 10% of the market share in the region with a straight up target of reaching 25% over by 2020. The other premium products manufacture by the company are  ERW pipes, Ferro Alloys, hot rolled coil etc.
Super Smelters Limited is engaged in the business of steel manufacturing, steel processing and allied activities for more than three decades. The organization is having its corporate office at Kolkata and its state of the art integrated steel and power plant at Jamuria industrial estate.
Pictures by: Triparno Ghosal