Meridian Aamar Bari is the Final Destination to Your Homes
With Baruipur coming up as the next destination to be developed into a satellite township like Rajarhat, Meridian Aamar Bari has suddenly become the property to belong in. The micro-community is the first music themed city with a gurukul and a music studio making it one of the most wanted properties in the southern extension of the city.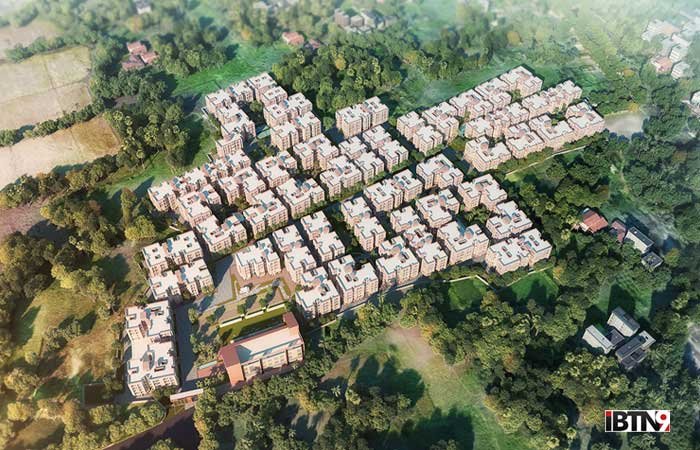 Just minutes away from Southern Bye-Pass and five stops to the closest metro station Meridian Aamar Bari promises the luxury of five-star facilities at affordable rates beginning at just Rs 10 lakhs. Some of the highlights are three swimming pools within the same campus, each of which is fitted with under-water music system. Meridian Aamar Bari is beautified with water fountains, one of which is a musical water fountain.
If this was not mindboggling enough the gated community has taken special care for health and fitness. With joggers' and walkers' lane stretching to an accumulated distance of 5 kms, it is a veritable highway set amid the lush greens of manicured vegetation, landscaped valleys and punctuated with the sylvan richness of trees giving the property 60 per cent green cover. This is coupled with a gymnasium, games courts and a children's play zone.
Meridian is aware that man is a social animal and Kolkatans love their adda sessions. If you just happen to stumble over this piece of information then think of the adda zone created at one end of the joggers' lane where tea stalls are present for happy session of plain mingling. Meridian is also providing a community centre spread over 10,000 sq feet of cover area and 10,000 sq feet of open area; which can be rented out for hosting of ceremonies, occasions and the sorts.
We are also building homes from one BHK to three BHK, starting at an affordable price of 10 lakhs and the biggest closing at Rs 25 lakhs. Meridian has also come up with an innovation termed Self Financing Option, wherein if a buyer is unwilling to apply for a bank loan may self finance by giving the amount in monthly instalments. Meridian wants you have a home and in the best possible environ and have taken that extra step to help you avail the facility.
Meridian Group is headquartered at CR Avenue and queries can be made at the following website: