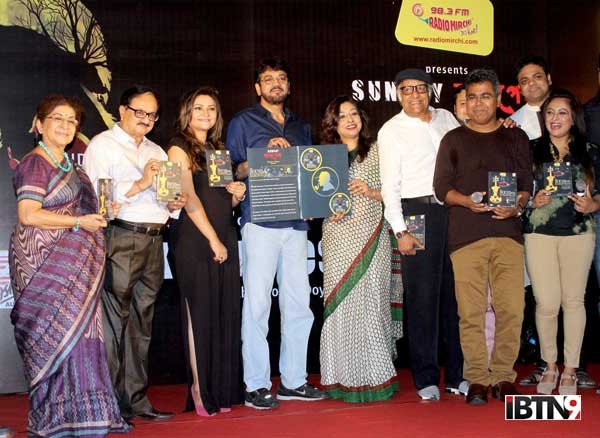 Kolkata, Jun 28, 2016: The spine chilling wail of the hound from beyond the marshes have ignited the imagination of generations across the world. It is believed that letters were sent to the Baker Street address congratulating the master sleuth for finding success in this terrifying case.
So it was only apt that Radio Mirchi 98.3 FM celebrates the 7th edition of Radio Mirchi Sunday Suspense with audio release of the most famous creation of Sir Arthur Conan Doyle's The Hound of the Baskervilles.
The adaptations of Sherlock Holmes are popular across media, in different languages. This audio drama (nearly 5 hours long) with its magical soundscape and power-packed narration, promises to bring out all of the tension, action, intrigue and characters to life – for the first time in Bangla.
Actor Parambrata Chatterjee, who made his debut in radio drama with this epic when he lent his voice to the character of Henry Baskerville, said: "It was a fantastic experience. I really enjoyed working together with the Sunday Suspense Team. I congratulate the entire Team for all the awards, recognition and accolades and wish them the very best".
The Hound of the Baskervilles is the third of the crime novels written by Sir Arthur Conan Doyle featuring the very famous detective Sherlock Holmes and his partner John Watson.– the narrators successfully bring out the eerie, haunting and chilly atmosphere in this story through their vivid and picturesque description of the melancholy of the moor. The ghostly sound of a hound's cry, the famous Baskerville hall, and Sherlock Holmes's art of deduction is immensely captivating and bound to keep the listeners on the edge of their seats.
Thus, The Hound of the Baskervilles marks the beginning of the 7th edition of Radio Mirchi Sunday Suspense with an Audio CD launch on 28th June, 2016 at Topaz hall, Hotel Hindustan International.
The grand Audio CD launch was graced by a galaxy of stars including Sandip Ray, Chiranjit, Sabyasachi Chakraborty, Sreelekha, Paran Bandopadhyay, Sudipta Chakraborty, Jaganath Basu, UrmiMala Basu, Debsahitya Kutir and Rupa Majumder.