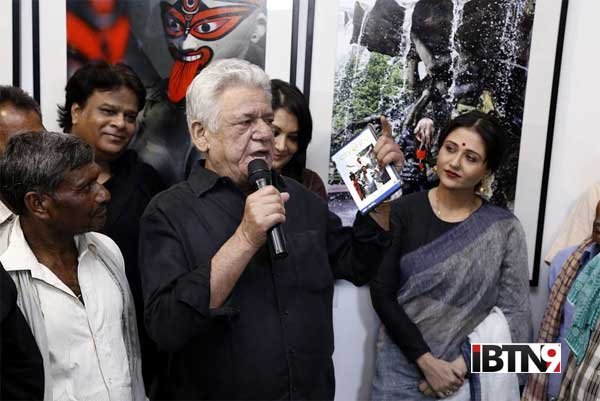 Kolkata: June 26: The City of Joy played host to veteran Bollywood actor Om Puri as he returned to Kolkata after 24 years on Sunday, June 26, to become a rickshaw wala again, relieving his iconic role in Roland Joffe's The City of Joy. The actor, along with actress Swastika Mukherjee, CEO and President of Apollo Hospitals Dr Rupali Basu and internationally reknowned photographer Kounteya Sinha hosted 50 rickshaw walas at The Harrington Street Arts Centre in the photographer's latest show Stone – Being and Becoming.
Stone, the exhibition is the story of a rock becoming an astounding architectural wonder to the metamorphosis of human beings turning to stone – the phenomenon of unfeeling. The exhibition features more than 60 spectacular photographs which document a 95000 km journey over 22 countries, exploring and capturing the romance of being static.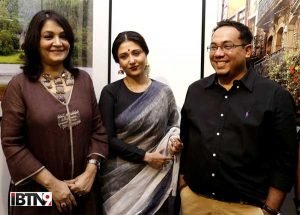 Adorning himself with a chequered gamcha, the actor went on to speak about his experiences playing the iconic part of farmer Hasari Pal who moves his family to Kolkata to start a new life and then becomes a rickshaw walah in The City of Joy. The actor went on to add, "Rickshaw is an intrinsic part of Kolkata's history. It should never die. It can be a massive tourist draw if Bengal markets them. They can take tourists to the most interesting by-lanes of Kolkata. Look at what Hong Kong has done with their rickshaws. Even in Kolkata they should be allowed to function in areas where they are not a hindrance."
He further added, ""I want to ask the government who are talking about doing away with the rickshaws. Have you sorted out your drainage system? In the monsoons, nothing moves in Kolkata besides these rickshaws." The actor also recounted how he feels that the government should provide an alternate plan to rickshaw wallas of the city for their survival and added that he would love it of the rickshaw wallas could be shown The City of Joy.
Speaking at the event Dr Rupali Basu said, "Kolkata has always been a city that embraces even a stranger. It is time we tell people who are part of the city's fabric for decades that they are also important to us. Hence we want to honour them ceremoniously. Though Kounteya's show opened on June 24, we are dedicating a special evening on June 26 just for Kolkata's rickshaw walas." Basu went on to add, "It was a privilege to interact with each and every one of these people and be a part of their lives."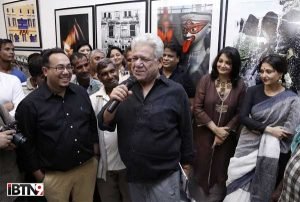 Actress Swastika Mukherjee went on to add, "I think it is a wonderful idea and thought by Kounteya to pay tribute to the rickshaw wallas of Kolkata. They are an intrinsic part of the city. We still rely on the honest and trust worthy rickshaw wallas when we come home at night and there are no other conveyances available. I had a great time being here an interacting with the rickshaw wallas. It was a great experience." Speaking about the photographer's works, the versatile actress added, "Kounteya's photography is full of life and happiness. The stones come alive through his imagery."
Speaking about paying tribute to the rickshaw pullers, Kounteya himself added, "They are synonymous to Kolkata's daily life and immortalised in celluloid for years. But men who pull the emblematic two-wheeled contraption – rickshaws in Kolkata have for long been social pariahs, shunned and neglected. I wanted to honour them as Kolkata's 'real heroes'."
He further said, "Rickshaws are synonymous to Kolkata. Every photograph, memorabilia and cinema have immortalised them – be it the movie version of the City of Joy or the greatest works of Mrinal Sen. The irony however is that the men who pull these rickshaws are among the city's most unimportant and neglected people who have no identity, no recognition and are not part of anybody's plan. This has to change. Kolkata has to do for them what Mumbai has done for the dabbawalahs".
The evening was attended by the glitz and glitterati of Kolkata including writer Anjum Katyal, actress Shreya Pandey, and director of Oxford Bookstore Maina Bhagat who had come down to say "Kolkata loves you".