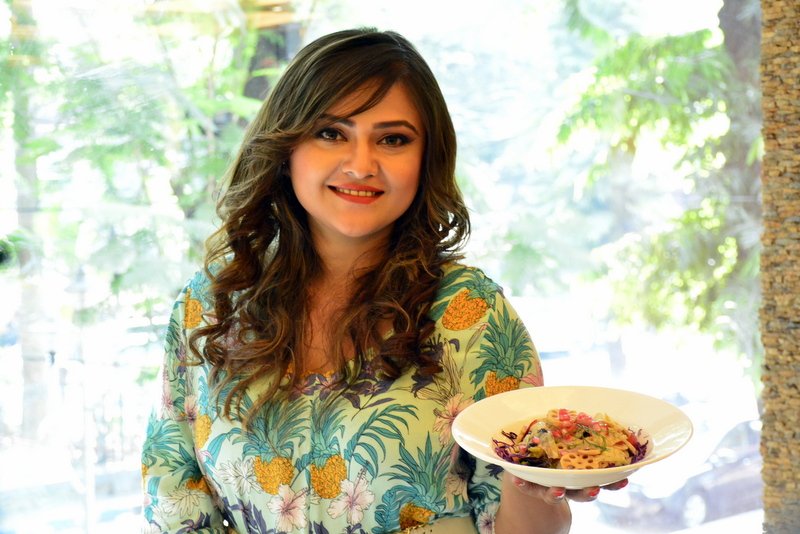 Right at the cusp of the Bengali new year THE PALMS RESTAURANT is all geared up to celebrate Kolkata's love for good food by introducing their NEW ORIENTAL MENU at the 1st Floor, 19A, Meghnad Saha Sarani, Southern Avenue.
The menu attempts to bring the flavours of the Far East right at the doorstep of the City of Joy. The Oriental Menu was launched in the presence of celebrated actress Koneenica Bandopadhyay.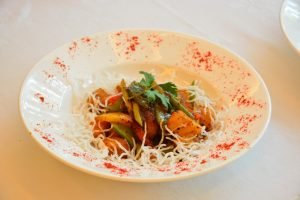 From Asian green soup with crispy pak choi chilli (Crispy pak choi with tofu gives this Chinese dish a mild distinct flavour), Mixed salad with lotus root (A Cantonese dish where the plum sauce gives it a sweet flavour while hoisin sauce gives a savoury taste) to starters such as Stir fried waterchestnut, asparagus, snowpeas with blackpepper (Cantonese recipe of exotic Cantonese vegetables like waterchestnut, asparagus, snowpeas in a tangy & sweet blackpepper sauce)
Double Fried Chicken Japanese style (Panco rice crumb fried with spicy mayo sauce) or Crispy chilli squid with oatflakes (Malaysian dish of crispy squid with sweet and chilli crunchy oatflakes), the dishes in the menu represent the wonders of Oriental cuisine and are authentic representations of Asian flavours.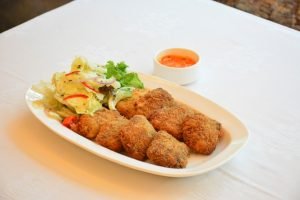 The main course in the new Oriental Menu at The Palms Restaurant​ is an extension of this holistic thought process with a platter of vegetarian and protein-based options that include Braised tofu with aubergin, water chestnut, Jaismine tea smoke organic pork ribs, Phad Thai noodles (A sweet and tamarind flavoured Thai noodles) and Emperor's seafood fried rice (an oyster soya flavoured seafood Chinese rice) among other things.
Items offered to guest at the launch included, Hot and sour chicken soup, Spring cottage cheese fried wanton, Taipei cauliflower, Shanghai Chicken roll, Sam Nong fish finger, Mix veg in hot garlic sauce, Slice chicken in chilly oyster sauce, Steam fish in black pepper sauce, Veg fried rice, Chilly garlic veg noodles
Speaking about the menu, owner Priyadarshini Dey said, "The new Oriental Menu perfectly represents Calcutta's love for good food. Another positive about the food on the offing at The Palms Restaurant is its attention to dishes that are not found elsewhere in the city and the fact that each and every dish prepared is wholly organic and is devoid of any artificial colours or flavour."
"Our Oriental menu comprises of some traditional Thai, Malaysian, Cantonese and Japanese recipes. The dishes on our menu are one of a kind; all sauces are prepared in our kitchen and are our chef's special. There are mainly signature dishes which is available only at The Palms Restaurant. We do not believe in innovation and fancy fusion food. Authenticity and flavours are the USP of the Menu" she added.