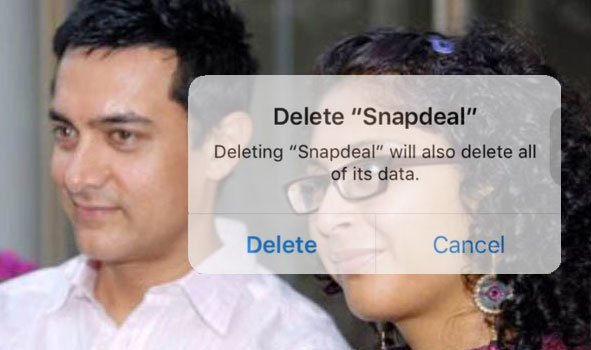 Actor Aamir Khan is frequently seen promoting ecommerce website Snapdeal on outdoor hoardings and advertisements with the caption "Dil Ki Deal – Snapdeal".
Following intolerance controversy over statements made by Aamir Khan, several social media users have declared that they are un-installing the Snapdeal application from their smartphones and shall stop purchasing online from the store unless the company removes Aamir Khan as a brand ambassador.

Many people rated the app with 1 star and also posted on social media pages of the company with warnings that they would boycott all Aamir Khan films along with usage of the website if Snapdeal doesn't take a step and stop all ad campaigns with Aamir Khan.
Snapdeal has not spoken about this incident yet.