"I feel fortunate for being born here", says Aamir Khan over Intolerance Controversy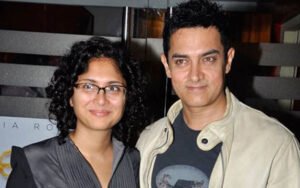 Indian film actor Aamir Khan recently got himself into trouble following his statements on a public platform where he spoke about conversations with his wife Kiran, of feeling unsafe due to growing communal incidents and leaving the country to settle abroad. The statement led to a nationwide controversy with protests against the actor, in all parts of the country. While some actors from the same industry tweeted against him, protest rallies were conducted in front of his house for defaming the country.
Aamir Khan, said on Wednesday, "I feel fortunate for being born here and this is where I am staying". The actor also stated that he doesn't need any endorsement to prove his love for the country and that the people who are calling him anti-national are only proving the validity of his point, which sparked the controversy.