The first poster of the Bollywood upcoming political drama film based on the biopic of PM Narendra Modi starring Vivek Oberoi is out and here is what the comments from the twitter users has to say about the actor playing the role of Modi.
What do you think guys regarding the look ? The next comment is even more hilarious.
There are some comments that will make you laugh louder. Ho Ho Ho !!!!!!
People on Twitter has left some comments that are indeed very witty.
Laugh and more laugh…….

Ho Ho Ho,………….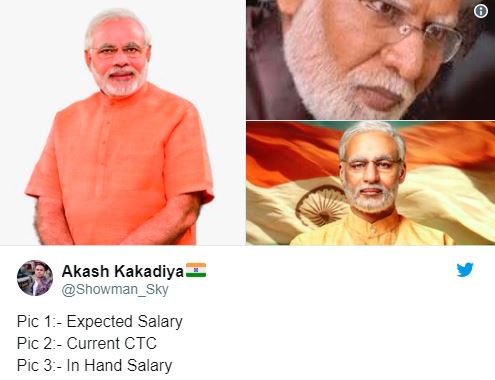 There are several such comments on the poster that are brutally trolling the first look of Vivek as the PM Narendra Modi. It is really tough to decide whether to laugh on the posts or not to.