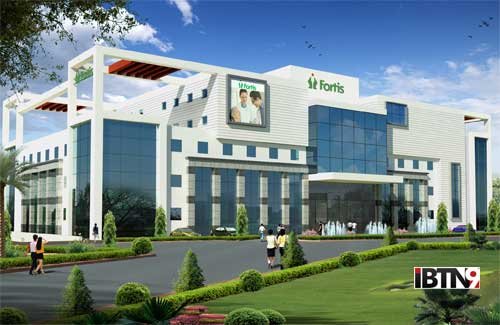 As per worldwide statistics, almost 70% of general adult population lives as couples whereas, in the specially-abled population, this percentage is as less as 3%. A number of factors lead to the hindrance of their normal sexual behaviour. Recently, Fortis Hospital, Anandapur took a special initiative to create awareness about the sexual behavior of young adults with special needs. The talk was delivered by Dr. Sanjay Garg, Head of the Department of Mental Health and Behavioural Sciences at the Interlink Kolkata, an NGO which works closely with specially-abled adolescents and young adults.
The talk, attended by the parents of specially-abled individuals, aimed to create an empathic understanding of their sexual needs and behaviours. Dr. Garg shared his expertise and years of experience of working with this population to highlight certain very important points.
People often wrongly assume that individuals with special needs do not, or should not, have sexual needs and urges.
Their sexual capabilities are also under-estimated.
This section of the population is never given the option to choose to be in a relationship or, is not adequately supported in the same.
The stigma and taboo surrounding sex as well as mental illnesses in our society leads to compounded problems for them when they exhibit such behaviours.
The workshop helped to normalize sexual behaviours in specially-abled individuals and gave the parents helpful pointers to deal with the same effectively. Parents, from their own perspective, are not wrong in their concern over the display of sexual behaviours by their children (which can, sometimes, be socially inappropriate). Being a mental health professional, Dr. Garg was able to appreciate their point of view too and helped them with practical strategies by which they could manage such behaviours appropriately without embarrassing their children. The importance of sex education and the need to tweak the techniques of education for this group of young adults was also emphasized by him.
The talk was followed by an interactive session where Dr. Garg clarified all their concerns and addressed many of their long unanswered questions. The parents were highly appreciative of this much needed session. Many of them commented on how rare it was for people to talk openly about this subject and how helpful this interaction had been for them. The session was an eye opener of sorts and almost everyone present took back with them a new perspective of sexuality in specially-abled individuals.