Kolkata, December 10:  One of the biggest beauty pageants of Eastern India came to a close with a Grand Finale held on Sunday December 10 at JW Marriot Hotel, Kolkata. While the winning crown of Ms Indian Diva 2017 went to Dipannita Datta from Chandannagar, Shreyashee Dutta from Kolkata and Sikha Saikia from Assam became the first runners up and second runners up respectively.
Winners of the sub-contests include Rishika Nag from Kolkata for Ms Beautiful Eyes, Aarti Chowdhury from Jharkhand for Ms Beautiful Hair, Sikha Saikia from Assam for Ms Beautiful Skin,  Anindita Das from Kolkata for Ms Beautiful Smile and Pari Sharma from Guwahati for Ms Beautiful Figure.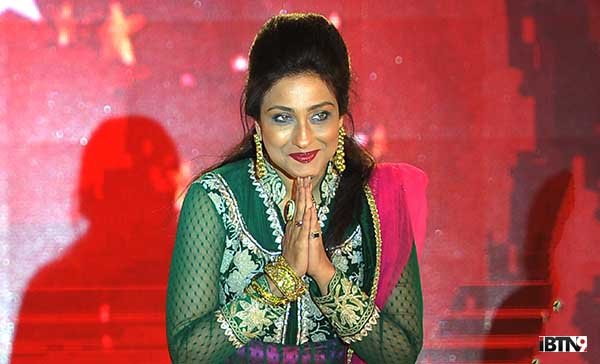 Renowned Tollywood actress Rituparna Sengupta was present as the celebrity judge of Indian Diva 2017 along with acupuncture specialist Dr Rekha Bhutoria, music composer Prodyut Mukherjee, fashion designer Prasantt Ghosh and the chief presenter of Indian Diva 2017 Avijit Das. Well-known model turned Bollywood actress Mugdha Godse was the showstopper for Indian Diva 2017. The pageant seeks to offer a platform to contestants selected nationally to bring out the best in them and enable them to join the glamour industry.
Talking about the pageant, Rituparna Sengupta said, "The girls are talented and show great potential. Indian Diva is the best platform to hone their skills and I wish them all the best for their future endeavours."
Mugdha Godse was all praise for the participants as she said, "I have been a model too and I stood in the same position as these girls. Winning is not everything but the courage to stand in front of a big audience and deliver your lines is a big thing. Follow your dreams no matter what."
The 12 contestants were groomed by Pinky Kenworthy for the grand finale. The girls wore garments by fashion designer Tejas Gandhi.
An ecstatic winner, Dipannita Datta could not hide her happiness. "I feel in top of the world. This has been a fabulous journey for someone like me who is a complete fresher. I will always cherish this experience." 
Indian Diva is also committed to help the participants work and grow in a dynamic and creative work environment where their skills, abilities, educational background and areas of interests can be fruitfully implemented. "Indian Diva is my passion and with the support of my fellow colleagues from the industry, we want to make it bigger and better. Indian Diva East is going to be the top Beauty pageant of Eastern Indian and pan India, '' said chief presenter Avijit Das.