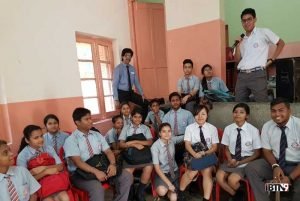 St. Thomas' Day School (STDS), Kolkata is ready to take you on a journey to a land "where there is no such thing as time". This year they are ready with a mega musical – Almost Alice. A story that takes you down the rabbit hole into Wonderland – a land of the Mad Hatter, the Red Queen and the deadly Jabberwocky.
Directed by Kavita Yadav Kewalramani, a teacher at STDS, 'Almost Alice' is all set to come alive on the 17th and 18th of November, 2016 at Kala Mandir, 7 pm onwards.
The performers of the play including the students along with some ex-students and creative enthusiasts have come together to turn the Principal, Mr. Aniket Deb Roy's vision of bringing wonderland to the city into a reality.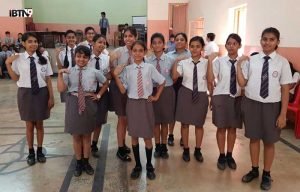 The making of a new milestone in the fields of extra curriculum for the school not long after last year's performance of 'Colours of the Wind' based on Disney's Pocahontas, is on its way to woo the audience and showcase the talented prop makers, dancers, actors, singers and the supportive teachers who have been working hard to train the students so far.
The musical with foot tapping numbers will enthral the audience and spread the message "Good triumphs over Evil".
Photo credits: Simran Kewalramani