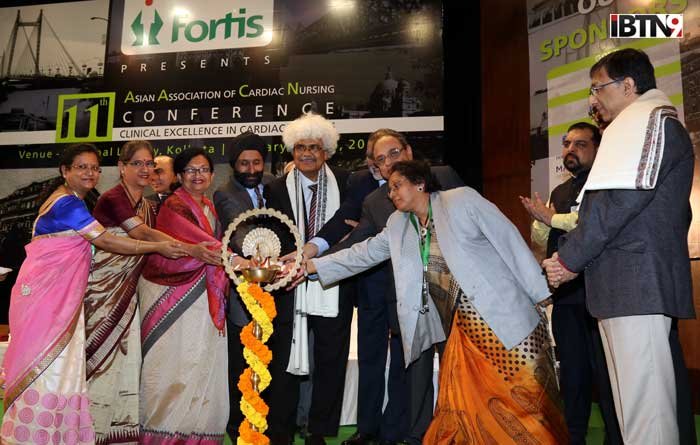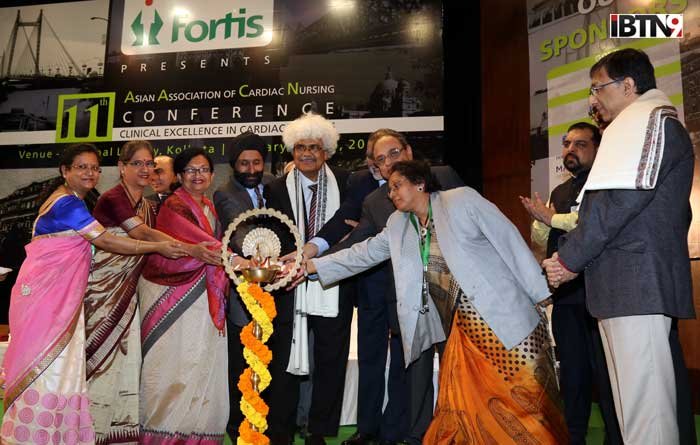 From advances in coronary stenting technology, new guidelines for heart attack management to new horizons scalped in surgical approach to coronary vascularization were some of the issues that were dealt upon in the two-day 11th Asian Association of Cardiac Nursing Conference based on the theme "Clinical Excellence in Cardiac Nursing" hosted by Fortis Hospital commencing January 15.
"We have always wanted to bring in clinical excellence in every department. Nursing is vital to healthcare and so it is on our priority list. With this conference we have provided an international platform to our nurses and other delegates on recent advances in cardiac care," said Samir Singh, Zonal Director, Fortis Hospital.
The congregation acquired knowledge on advancement in the field of cardiac medicine, surgeries and nursing care, on which it has developed as a specialty for the last 60 years.
Chandrima Bhattacharjee, Minister–of–State Law and Judicial Department and Health and Family Welfare Department, Mr Bhavdeep Singh, CEO, Fortis Healthcare Ltd. and Prof. Dr. Bhabatosh Biswas, Vice-chancellor, West Bengal University of Health Sciences graced the event with their esteemed presence.
The speakers from Team Fortis consisted of Dr. Suvanan Roy, Director of Cardiology department, Dr.​T​apas Roychowdhury, Senior Consultant, Cardio Thoracic Vascular Surgery, Dr. Bishu Panigrahi, Corporate Head, Medical Services, Dr. Raja Dhar, Consultant, Pulmonology & Critical Care, Dr. K.M. Mandana, Consultant, Cardio Thoracic Vascular Surgery, Dr. Basabbijay Sarkar Senior, Consultant, Internal Medicine along with principals and head nurses from several reputed nursing institutions. The highlight of the conference was the presentation on cadaveric heart transplant by Dr K R Balakrishnan, eminent Heart Transplant Surgeon from Fortis Malar, who is credited with having performed over 65 successful cadaveric heart transplants.
"The association of cardiac nursing started in 1994. This year it completes 22 years. This is a biennial conference of the association and Fortis Anandapur takes the privilege of hosting the Pan Asia event. Expert faculties shared their knowledge and expertise in the field of cardiac care and patients' safety related to advance cardiac procedures," said Doli Biswas, Head of Nursing, Fortis.
A total of 450 delegates from various parts of India attended the conclave making it a grand success.