Vikas Krishan downs fourth seed to enter World C'ship quarterfinal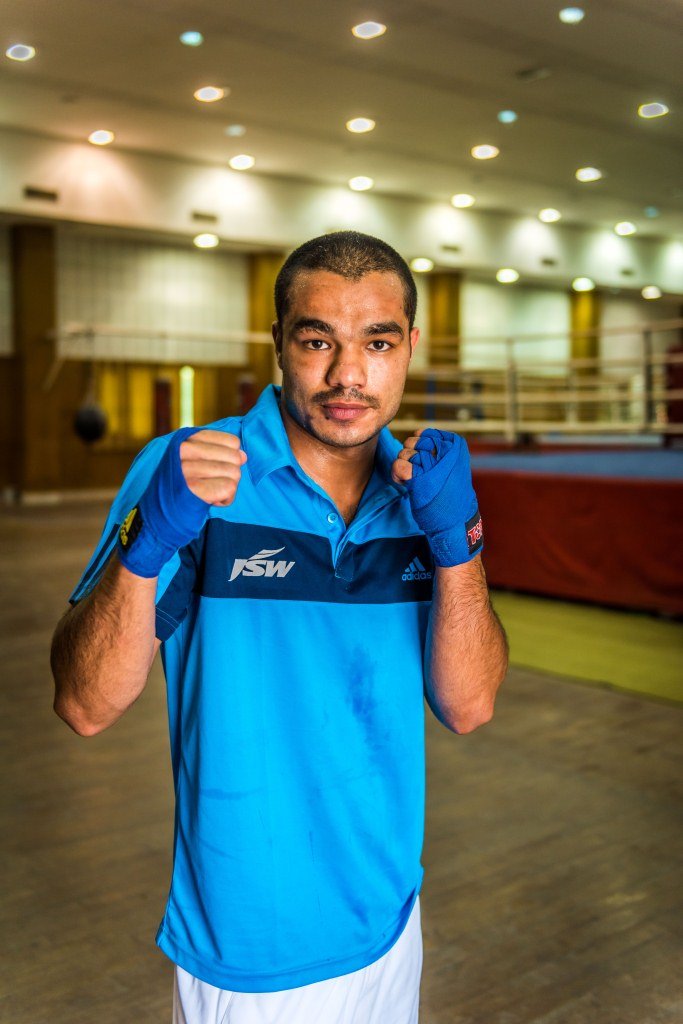 Continuing his strong run at the 2015 AIBA World Boxing Championships, Vikas Krishan Yadav stormed into the quarterfinals of the middleweight category defeating Poland's Tomasz Jablonski 2-1 on Thursday evening at Doha.
Just as in his opening bout, the JSW-supported Vikas adopted an aggressive approaching right from the opening gong as he harried the Pole with a number of well-worked combinations. The highlight of the bout was a vicious left-hook that the Southpaw delivered in the second which left Jablonski bleeding and needing treatment before being able to continue. Vikas won the first two rounds in convincing fashion before cooling off in the third, ostensibly to preserve himself for the quarterfinals. He will take on Egypt's Hossam Abdin in the last eight on Saturday.
The 26-year-old Jablonski, seeded fourth in the middleweight class was a formidable opponent considering that he is a regular in AIBA's professional boxing competition, the World Series of Boxing. However, Vikas seized the initiative right from the beginning, spending the first minute adjusting to his opponent's height and studying his movement. He cut loose soon after, unleashing a number of sharp jabs and also threw in a few uppercuts for good measure. Vikas won the first round by a split decision before upping the ante further in the second to take it by unanimous decision.
"The plan was always to stand up tall and punch hard. I know that my opponent is a WSB regular and it was necessary to show that I was up for the fight. I wanted to do all the hitting today, dominate the first two rounds and I am happy that I have managed to do that," he said.
Vikas lost the third round to the Pole but added that he believed he had done enough to secure a comfortable victory. "There was no real point in going all out in the third round. I knew I had landed some good punches, left my mark and I just wanted my defence to hold tight. It was a tactical call and it came off well," he said.