India Celebrates Ganesh Chaturthi with Celebs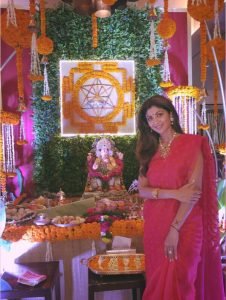 September 17 marks the celebration of the Hindu in honour of the God, Ganesha. Also known as Vinayak Chaturthi, Ganesh Chaturthi is one of the main festivals, celebrated across the country. Like every region of the country has got specialities, Ganesh Chaturthi celebrations are more famous in the state of Maharashtra.
Today celebrities from the Indian film fraternity including Amitabh Bachchan, Madhuri Dixit, Shilpa Shetty & many others have shared photos from their family celebrations of the festival, on social networks.