Ishaan Kewalramani is an artist and entrepreneur from the cultural hub of India, Kolkata. In 2014 he along with some friends started his own line of handcrafted and hand-painted products. Later the works of art were grouped under a single brand, methodically named – Kalakurri, meaning the 'curry' of 'kala' (kala means art in Hindi).
We gave Ishaan a block of wood to show us what he can do with this piece of junk, without any additional material or property. And this is what he did, within a few minutes. Check out the pictures below –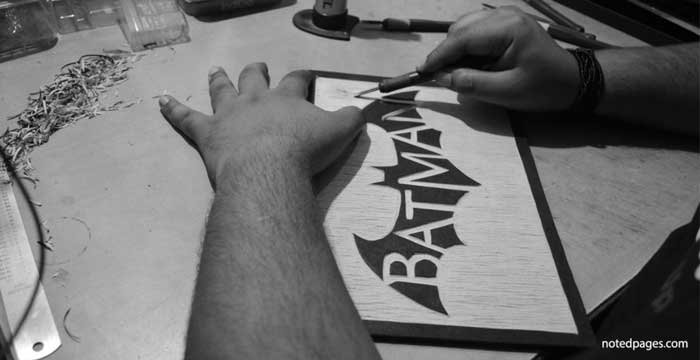 Disclaimer: NotedPages.com was a part of IBTN9 network from 2015 – 2017. Images used from the NotedPages archives are property of IBTN9.