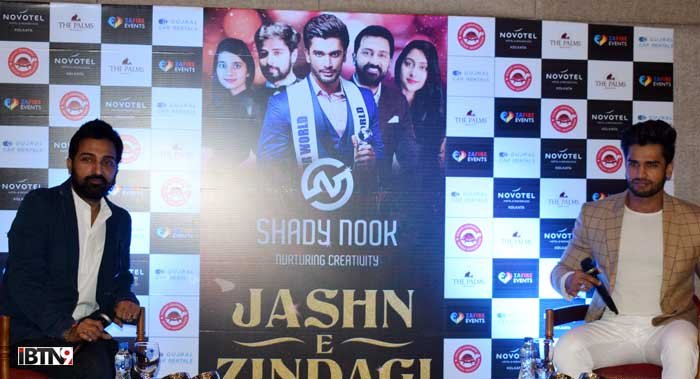 Kolkata played host to the first ever Asian Mr World, when Mr. World 2016 Rohit Khandelwal came to Kolkata as chief guest for Shady Nook, a Kolkata based creative institution's 8th edition of their annual function Jashn-e-Zindagi at Kala Mandir on Monday. This was his first visit to the city.
Addressing the press, Khandelwal said, "I am very honoured to be part of this initiative of Shady Nook. This is my first visit to Kolkata. A lot of children will be part of the function. The show has a lot of positive vibes."
Elaborating on his journey as Mr. World Khandelwal said he prepared a lot for the pageant. "It is very important to be focused and once you have it, nothing can stop you. You have to be practical about things and give it time before expecting anything in return." As a message to the young people, Khandelwal said, "Have a goal and set targets. Then, work towards achieving them."
Khandelwal who was all praises about the city and wished to taste the Kolkata phuchka, also let slip that he has already signed his first Bollywood project but said he could only speak more on it later.
Talking about the event, Director of Shady Nook, Jaideep Singh said, "While chasing big dreams, we have forgotten the small pleasures in life. As children we used to spend so much time with our parents. We used to listen to stories from them, have innocent conversations, go grocery shopping with them. Our function, which is four hours long, will try to showcase those little things of life and bring back the essence of life. Students from various age groups will perform at the event."