Future Footprints Obhijatra felicitated Chapal Bhaduri & Janardan Nandi
Life is not about chromosomes or categories. In this era of gender-fluidity, it's remarkable to know that some decades back, the revolution had already started in the arts scene in this part of the world. Conceptualized by arts personality Sujoy Prasad Chatterjee and presented by Future Media School, FUTURE FOOTPRINTS OBHIJATRA reflects the journey of a generation of artists who challenged their gender and converted it into a performance to give it a broader spectrum of art.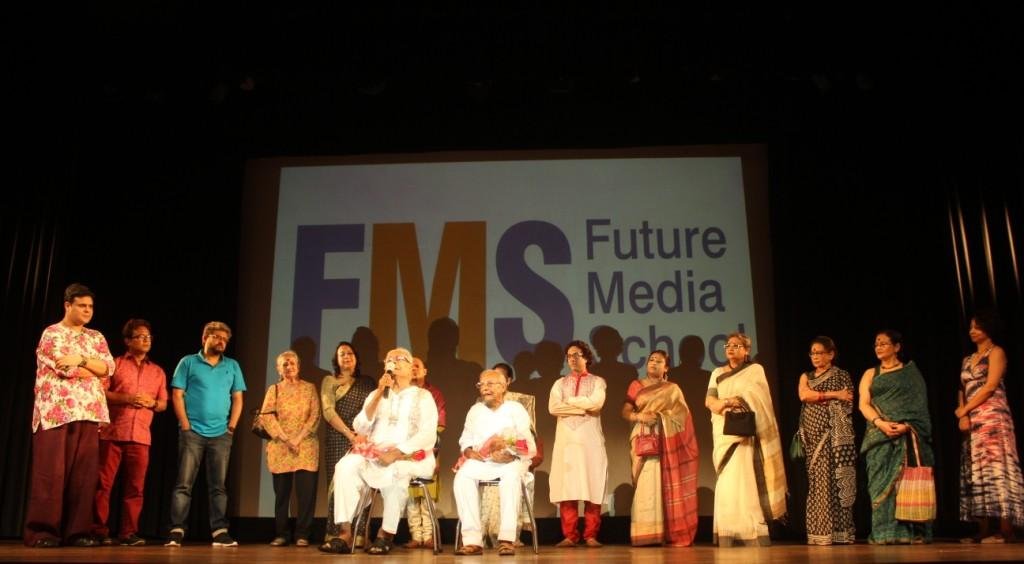 The entrance to ICCR was the perfect stage for live make-up session for impersonators, which set the mood for the evening. The project had its first showing at ICCR with the felicitation of legendary

female impersonators Janardan Nandi and Chapal Bhaduri by luminaries of the arts world in Kolkata, a very engaging presentation by scholar-vocalist Dr. Debjit Bandopadhyay and the screening of CHENA KINTU OJANA, by Dipankar Datta, researched, written and produced by Debojeet Majumder.
The theatre luminaries who graced the occasion were Debesh Chattopadhyay, Chitra Sen, Sohag Sen and  Turna Das along with artists like Pramita Mallick, Suchanda Ghosh.
The audience comprising of Rock-vocalist Sidhu and the likes were all in praise of this unique concept and of course the film that mapped an entire era of these Queens of Jatra, who shot to fame and also played the waning act when the fairer sex took prominence.
" Future Media School believes in connecting arts through heritage and this project is a step ahead to leave those footprints behind", said Dr. Mousumi Ghosh, Founder, Trustee and Director, Team Future.
"Gender fluidity, queer arts should be talked about more openly today and the journey has just begun for me by revisiting these queens" said, curator Sujoy Prasad Chatterjee