ISRO Launches Chandrayaan-3
Bengaluru, India – The Indian Space Research Organisation (ISRO) successfully launched Chandrayaan-3, India's third lunar mission, earlier today from the Satish Dhawan Space Centre in Sriharikota. The ambitious project aims to further India's exploration of the Moon and build upon the success of previous missions.
Chandrayaan-3, meaning "Moon Vehicle" in Sanskrit, lifted off atop the GSLV Mk III rocket at 14:35 p.m. Indian Standard Time, carrying a suite of advanced scientific instruments and equipment. The unmanned spacecraft is expected to reach the Moon's orbit within the next two weeks, where it will conduct an extensive array of experiments and observations.
The primary objective of Chandrayaan-3 is to gather high-resolution data on the Moon's surface and subsurface composition, mineralogy, and topography. The mission also seeks to gain a deeper understanding of the lunar exosphere, the tenuous outermost layer of the Moon's atmosphere.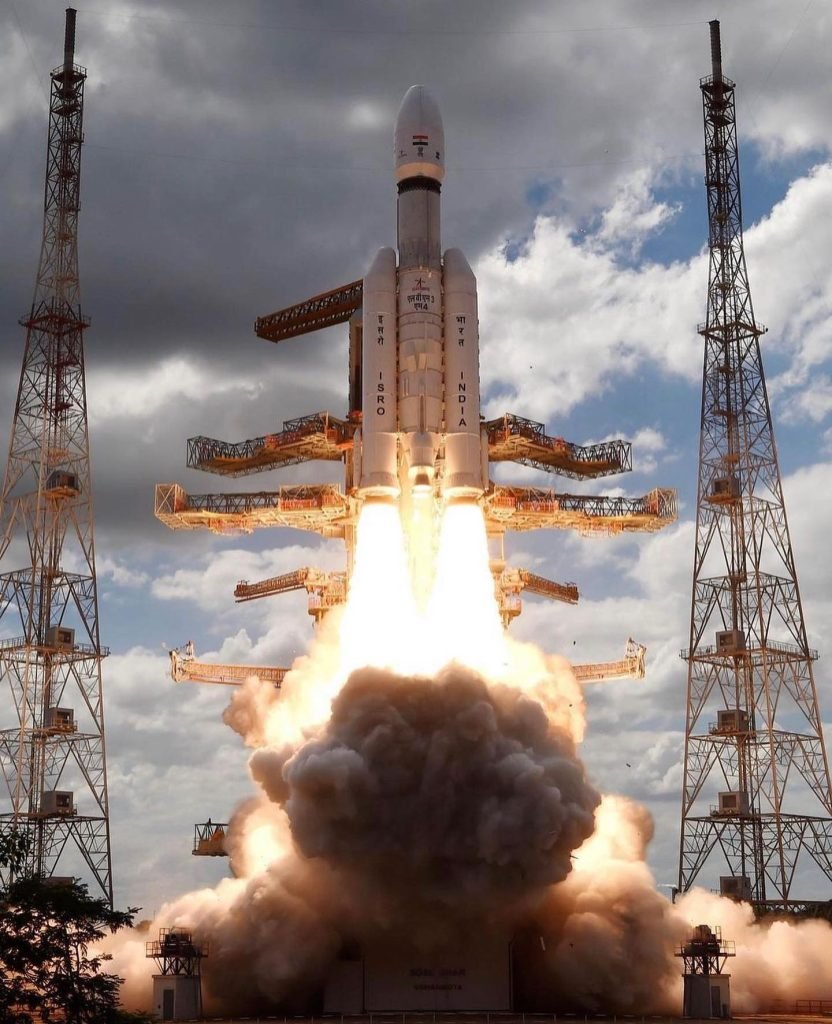 ISRO Chairman, Dr. K. Sivan, expressed his excitement and optimism for the mission, stating, "Chandrayaan-3 represents another significant step for India in the field of space exploration. We have incorporated valuable lessons learned from our previous missions, Chandrayaan-1 and Chandrayaan-2, to ensure a successful outcome this time. Our scientists and engineers have worked tirelessly to make this mission a reality, and we are confident that it will yield valuable scientific insights."
The Chandrayaan-3 lander and rover are based on the design of their predecessors but have undergone modifications and enhancements to address the challenges faced during the previous mission. Notably, the new lander and rover have been equipped with improved sensors and instruments to enhance the accuracy and quality of data collected.
The lunar rover, which will be deployed on the Moon's surface, will carry out detailed geological surveys and sample analysis. It is expected to operate for a minimum of two weeks, covering a significant distance and collecting crucial data to deepen our understanding of the Moon's evolution and history.
Chandrayaan-3's mission duration is expected to be approximately one year, during which time the spacecraft will conduct a series of orbits and observations around the Moon. The data gathered will contribute to a global effort to enhance our knowledge of the lunar environment and pave the way for future manned missions.
India's space program has gained international recognition for its cost-effective approach and scientific accomplishments. With Chandrayaan-3, ISRO continues to demonstrate its commitment to advancing space exploration and contributing to humanity's collective knowledge about celestial bodies.
As Chandrayaan-3 embarks on its journey to the Moon, the nation eagerly awaits the wealth of scientific discoveries that it will bring. The successful completion of this mission will mark another milestone for India's space exploration efforts and further inspire the country's scientists and future generations to reach for the stars.