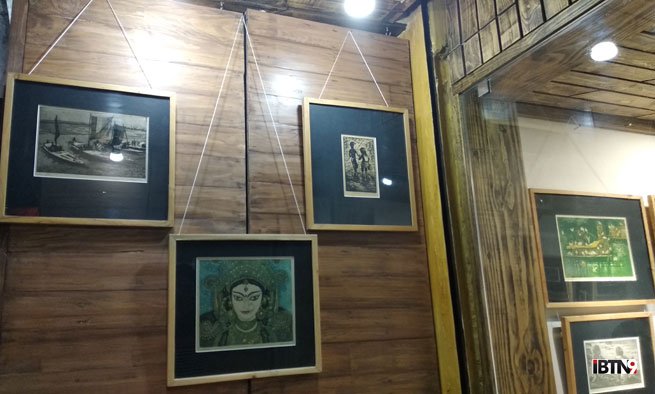 Picture frames are a great way to show off your favourite pictures and it makes perfect gifts for loved ones or keep them to adorn your own walls. Frames make it easier to enhance and to give a decorative shape to your picture at the same time to display or protect it. When you frame a picture it stays in a good condition for a long period of time, at times they can get expensive when purchased new. But this time you don't need to worry about price because Tunu Frame House provides you with various style of frames that perfectly fits your picture without breaking your wallet.
The exhibition was inaugurated by Professor Chhatrapati Dutta (Principal Govt. College of Art & Craft) on 5th September 2018. The exhibition showcased the works of the legendary printmaker Haren Narayan Das who was a highly respected artist of India and worked mostly in printmaking mediums. The exhibition will continue till 15th September 2018 from 4pm to 8pm daily.
Do visit a drop and get your memories framed from Tunu Frame House with an affordable price that everybody can purchase. The brand new photo frame showroom is located in Deshapriyo Park Hawker's Corner, Stall No – 17, Sarat Bose Road, Kolkata.
by Atrayee Bose