EEVA Lights: New 'Make in India' Project Launches Display Centre
New LED Light hits market
Display Centre launched in Kolkata
Make in India project
Kolkata: As the electrical industry gears up post GST implementation, EEVA Lights Pvt. Ltd., a fully owned subsidiary of Meridian Group, launched their display centre at Poddar Court in the city on July 11, 2017.
Inaugurating the display centre M.D. Ms. Neeru Gadia said "LED Lights are fast replacing conventional lighting technology across the country. The Indian consumer is well aware of the benefits of LED technology and is clear on quality expectations. EEVA display center at Poddar court will act as an experience center where a consumer can get a first hand feel of the quality and performance of our products."
At the ceremony Ex -President of Calcutta electrical traders association Mr. Ashish Agarwal quoted "It is a welcome sign to see a renowned business house of the city – Meridian Group venturing into LED industry. Their plan of setting up indigenous and manufacturing facility at Maniktala in the city is a firm step by the company towards innovation and quality. The dealer's of the city look forward to promote EEVA range of products."
Saurabh Surana of Madan Trading Corporation authorized distributors for EEVA Lights in the city stated "Territi market is the hub of Electrical product sale in the state and the market is very upbeat on home brand "EEVA", quality product combined with quick and efficient service through the display center will give the brand an unparalleled advantage."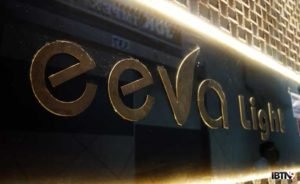 The help desk at our display center will map the customer requirements and offer the right solutions which will ensure optimum quality decision with minimal operational costs. LED Lighting is not just a purchase cost based decision a lot also depends on the operational costs of these products as LED lighting if planned properly can be a big saver on power costs.
The company plans to have display centres across the state in the coming months to facilitate customers across all segments. This network of display centers will also be backed by the robust distribution network of the company which will ensure ease in availability of these quality "Make in India" products across West Bengal.
Pictures by Triparno Ghosal.