There is a lot of Shutu in me: Konkona – Exclusive Interview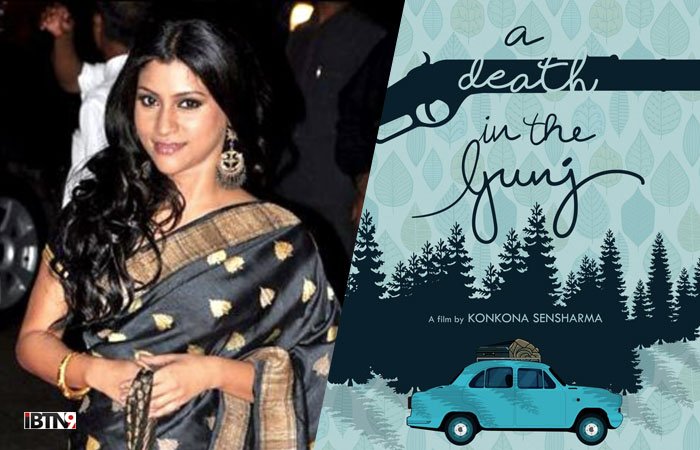 Konkona Sen Sharma talks to Arindam Basu about her directorial debut A Death in the Gunj and how a lot of personal elements made up for this edgy thriller that is also a lesson on kindness.
How did you conceive this story?
This is a story I have been hearing ever since I was a child. It was always at the back of my mind… kind of chotobelar golpo…family anecdote. It was not like I was looking for a subject, it was rather like I always knew this subject and at one point it developed to such an extent in my head that I realised that I can make a film on it.
Shutu is a very vulnerable character. Was it based on someone you knew?
I see a lot of myself in Shutu. His character is based a lot on my growing up. It has a lot to do with me. As we grow older we know how to deal with it…we become used to.
Male vulnerability is so rare on screen…
Given a chance Shutu may have also learnt to deal with life. But he didn't. It is a story of someone who fulfills a fake prophecy. Imagine what could be his mental state that he fulfilled a trickery of a planchet. He is a character with whom both men and women can identify. I wanted to do a film on vulnerability, about someone who is overlooked in life; people we don't hear as often, not clamouring for attention and how callously we deal with these people. Our everyday cruelty that we commit even without realizing.
So is it more a story on our latent insensitivities?
You see women are affected by patriarchal values. Men are also limited and boxed in by the same set of values and defined by them. They are given certain parameters within which they live. There is a hierarchy within families…there are power dynamics…we allow this person to have a say…when this person talks everybody listens….it's also arbitrary. Shutu in the movie is no different. He is a victim.
You have used silence brilliantly…
I wished there was more silence. But then I would have made a longer slower film (laughs)…we don't look out for people…and they slowly perish.
Was the ending too predictable?
A lot of people are confused about who died. It is sad. The movie is a culmination of these micro issues that you have everyday. What it leads to some kind of violence. Whether it is directed outwardly or inwardly towards your own self depends.
Watch the official trailer of 'A Death in the Gunj":