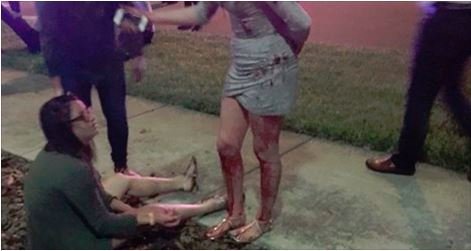 At least 53 people were injured Sunday at LGBT club Pulse Orlando, police said. Outlets identified the gunman as Omar Mateen. President Obama called it "the most deadly shooting in American history."
Governor Scott and City of Orlando have declared a state of emergency. The name of the terrorist has been named as Omar Mateen. Authorities are investigating whether the gunman has ties to Islamist extremism. The gunman is a 29 old US citizen of Afghan descent. The attacker was shot dead by SWAT teams in the building after a 3 hour stand-off between the attacker and the officers.
Omar Mateen, the attacker was carrying a device thought to be a bomb. He was armed with an assault rifle and a handgun with which he opened fire in the Pulse Orlando bar in early hours of Sunday before taking hostages. The attack unfolded just after 2am when an officer working as a security guard at the club raised the alarm and engaged in a gunbattle in the street with the assailant. The attacker ran back inside the club where he took hostages.