'Kobigurur Avishek': Remembering Rabindranath Tagore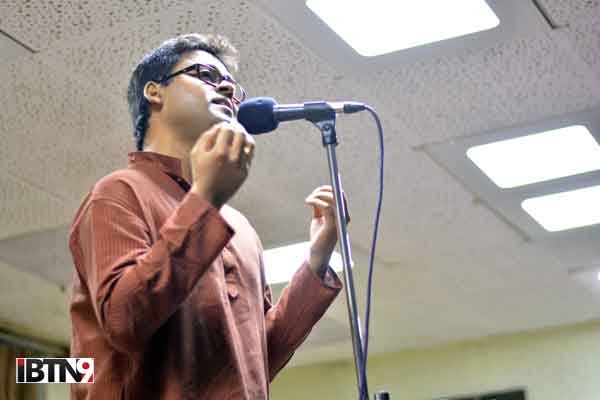 Avishek Bhattacharya, a rising artist from the city of Kolkata, released his new Bengali music album 'Kobigurur Avishek' from the Indian record label, Jackson Records. The album was released worldwide on the auspicious occasion of Rabindranath Tagore's birthday – May 8, 2016. The launch event was held at the Bangla Academy Sabhaghar, Kolkata on May 17, 2016 at the Eastern Artists Alliance's 1st Annual Cultural Conference – Day 4.
Avishek believes that the album will touch every Rabindra Sangeet lover as he has tried to present the songs in the same old manner, without hampering the original flavour of Rabindra Sangeet. The album has five tracks namely – Gram Chhada Oi Ranga Matir Poth, Kar Milano Chao Birohi, Kolahol Toh Baron, Pinakete Laage Tonkar and Krishnokoli Ami Tarei Boli.
The album was conceptualised by Utsav Bhanja, the managing partner & music producer at Jackson Records. 'Kobigurur Avishek' is now available worldwide on various digital platforms including iTunes, Amazon, etc.
One of the tracks – 'Gram Chhada' has also been released on YouTube as a part of the Jackson Records Live Studio (Episode 1). The video can be watched below:
The official link to the album can be found at the following link:
  http://www.jacksonrecords.net/release/kobigurur-avishek/