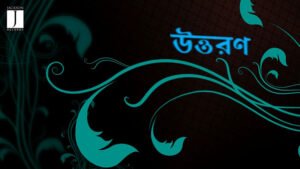 Jackson Records Digital Entertainment LLP released eastern India's first digital series based on the Bengali audio industry, "Uttaran" on October 18, 2015 which includes music , audio drama and recitation.
The episode was streamed live on IBTN9 TV and has been made available online on ScreenPremiere.com & Youtube.
Perpetuating its legacy of giving a platform to established and budding artists, Jackson Records came forth with their web series featuring the artists individually and as groups. The series showcase the much appreciated recitation skills of the members of Eastern Artists Alliance aiming to debunk the previously set boundaries of Bengal's audio art scene and taking it to a global audience, digitally.
The first episode of "Uttaran" was encapsulated within the themes of the most awaited and celebrated festival of 'Durga puja' where the artists ventured into a one to one talk on the festivities associated with the puja.
You can watch the first episode by CLICKING HERE.
Report by Samiksha Khanduri (IBTN9)