Govt. Building Set on Fire on Outskirts of Srinagar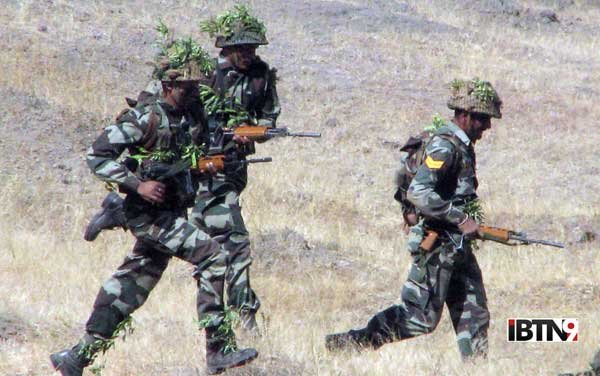 A group of terrorists has broken into an institute on the outskirts of Srinagar, today (Oct.10, 2016) in the morning through boats on the River Jhelum which flows in Pakistan. The terrorist group of two to three, are firing at the Indian security forces from the government institute in Pampore. The seven storey building was targeted in a major attack in February 2016, which killed three para commandos, one civilian and two jawans in a two-day long anti-terrorism operation.
The current terror attack was anticipated by the Indian intelligence as a part of retaliation for the surgical strikes conducted by India two weeks ago, on PoK, killing terrorists and destroying their launch pads.