Heavy rainfall in Chennai caused flooding, leading to closures of subways and school cancellations. Five subways were shut down and schools & colleges were declared closed in Tamil Nadu on November 15, 2015.
The city of Chennai has received a rainfall of 27 cm since Sunday night. This has also flooded the busy Velachery-Tambaram highway.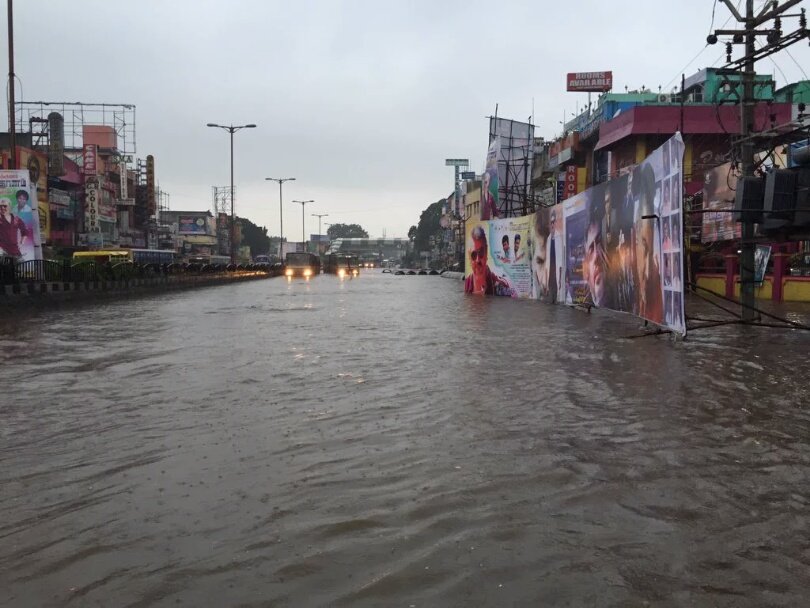 At least 60 people have died in different parts of Tamil Nadu since November 9, 2015 as a result of heavy rain and flood due to the deep depression over the Bay of Bengal that crossed near the Tamil Nadu-Puducherry coast. Cuddalore district, 180 kms from Chennai was the worst hit.
People from all around Chennai are tweeting photographs of waterlogged hostel rooms, garages, streets, stores and houses. Traffic remains a tough fight for the office-goers and the vehicle drivers. Rains are expected to slow down only after another 48 hours of turmoil.