Sarvjeet-Jasleen Case: Proofs Show Jasleen Was Wrong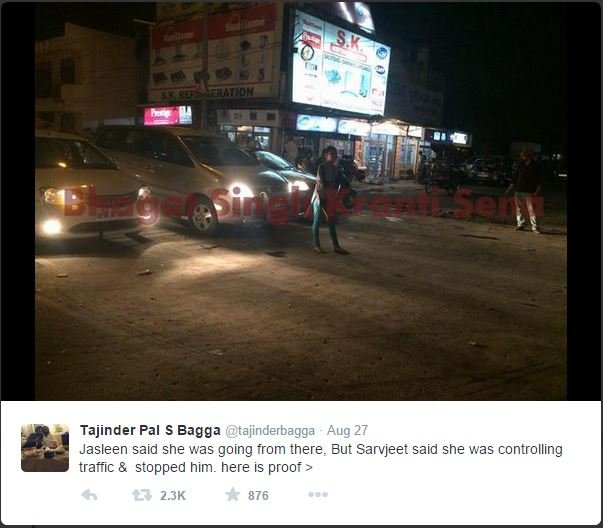 Jasleen Kaur, a Delhi based girl accused a man Sarvjeet Singh of passing lewd comments at her near Tilak Nagar, Delhi a week ago. READ STORY HERE.
After the boy was arrested by police, an eye witness disclosed that whatever Jasleen told was untrue and she was the one threatening the boy. The eyewitness story can be found HERE.
Sarvjeet Singh was released by the Tilak Nagar police on bail, and the investigation continued while in social media, there were few proofs being circulated that clearly support the eye-witness statements. There was a Traffic Management Event in Tilak Nagar. While, Jasleen reported she was trying to cross the road when Sarvjeet teased her, the pictures below clearly show that Jasleer Kaur was actually controlling the traffic as a volunteer between 7:30 – 8:30 PM. Jasleen's Whatsapp text in a group of AAP supporters is the most important evidence for the same.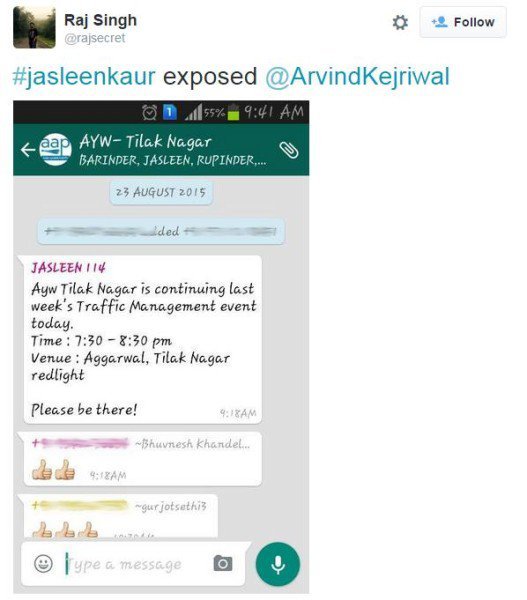 Another social media user, who had access to a photograph from the Traffic Management event, also clarifies that Kaur was indeed controlling the traffic. Photographs posted on a twitter account are below: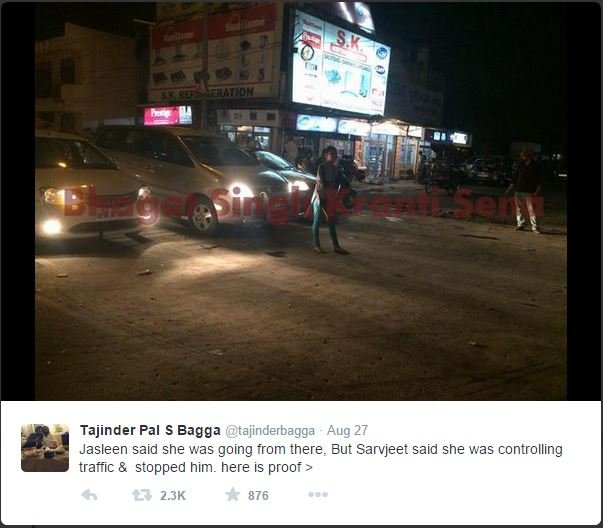 Here is another picture which shows Jasleen controlling the traffic.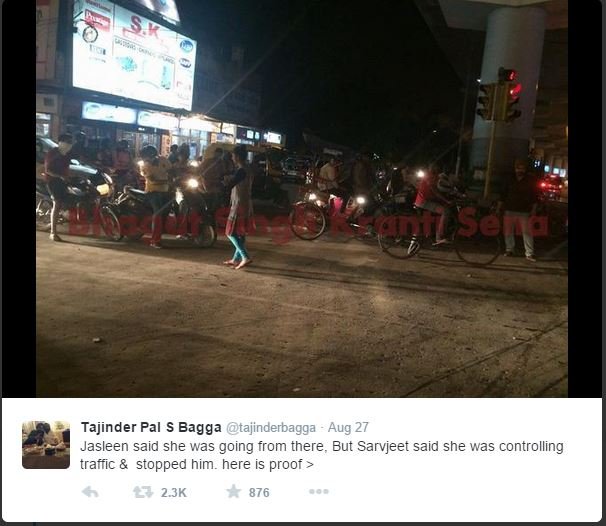 As it appears, Sarvjeet Singh was the actual victim in the incident but all of the media and even the Government authorities supported the girl on the basis of her gender.